Products
Surveillance Radar Х1-М «OKO»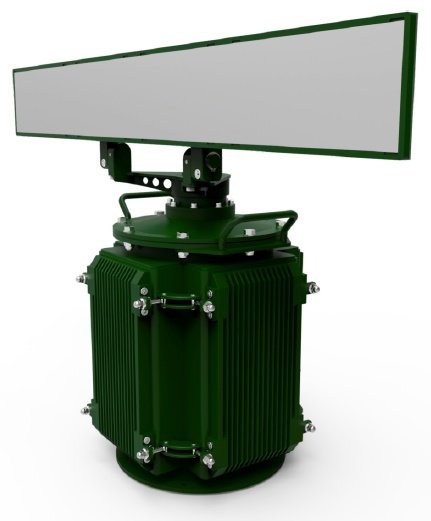 Areas of Applications
Detection of ground or maritime targets in clutter environment,
Detection of UAVs at low heights,
Measurement of 2D coordinates (range, azimuth) of targets, RCS, radial velocity, and Doppler spectrum moments.
Advantages
Detection of slowly moving targets with a low RCS on a strong clutter background,
Radar can be mounted on a mobile platform (car, track, trailer etc.),
Integration of radar data with standard geographic information systems,
Industry-standard communication interface,
Autonomous, all-weather, long-term operation.
Radar Sensitivity
| | |
| --- | --- |
| Targets and typical RCS | Detection range with SNR>15dB |
| UAV, 0.01 m2 | 7 km |
| Person, 0.5 m2 | 18 km |
| Car, airplane, 1 m2 | 25 km |
Technical Specifications
| | |
| --- | --- |
| Parameter Value | Parameter Value |
| Instrumental range | 0.3 … 30 km |
| Antenna type | Slotted waveguide antenna |
| Peak power | 30 W |
| Elevation beam width | 20° (fixed) |
| Antenna gain | 29 dB |
| Antenn azimuth scanning range | 0 ... 360° |
| Antenna scan rate | 90°/s (max) |
| Azimuth measurement accuracy | 1° |
| Range measurement accuracy | 5 m |
| Radial velocity measurement accuracy | 0.1 m/s |
| Min. detectable radial velocity | 0.2 m/s |
| Coordinate systems | WGS-84 and polar |
| Maximum wind speed | 10, Beaufort scale |
| Dimensions | 1.2х0.5х0.75 m3 |
| Weight | 65 kg |
| Power consumption | 300 W (max) |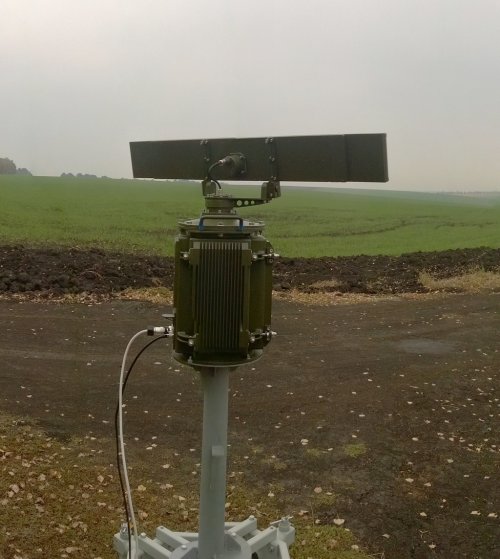 Radar during field tests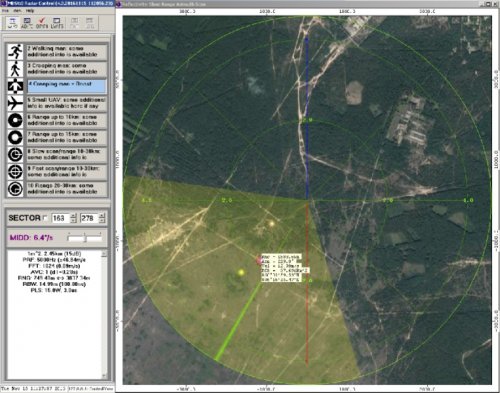 Radar user display